industrial service
Industrial services provided by HOBBS Incorporated.
HOBBS is here to help service your shop.
Industrial Equipment
HOBBS Incorportaed Sells Services and Installs GRACO Oil & Grease Pumps and Nozzles. Whether it's a diaphragm or Piston Style pump we offer repair and rebuild services in-shop or onsite.
Industrial Storage Tank
HOBBS Incorporated sells and services a wide range of industrial tanks and storage vessels.
HOBBS Incorporated Has Added Full Regulatory Hydro Static UST Containment Testing per North Dakotas Environmental Quality Departments Underground Storage Tank Program Regulatory Compliance Requirements.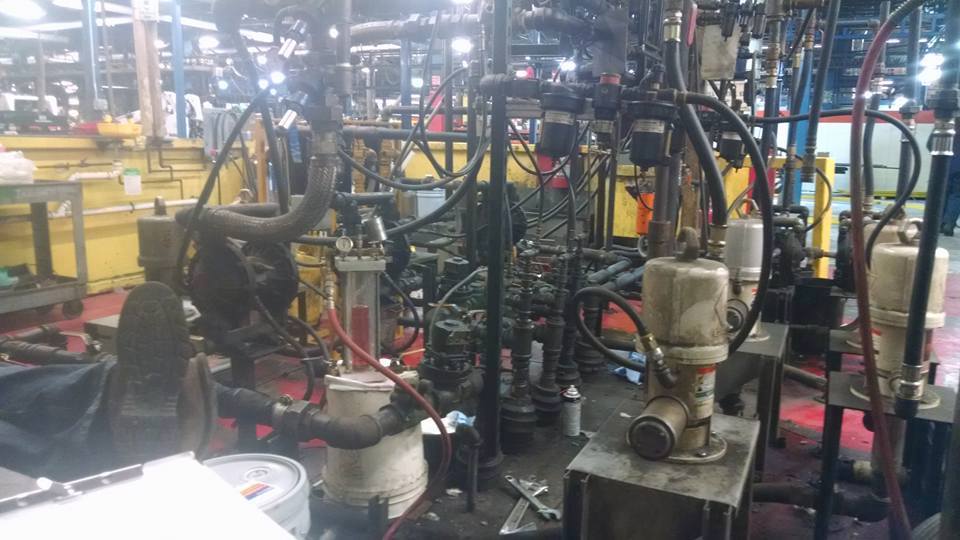 Industrial Services
From simple pump/motor units to complex, integrated pump/control systems, HOBBS Incorporated can taylor your liquid handling package to your specifications. We carry products from the best names in the industry such as Gorman Rupp, Graco, Franklin Fueling, Versa-Matic, Finish Thompson and many others. HOBBS Incorporated will find the right pump for your application.
Our goal is to provide the most cost-efficient and effective solution to your pumping needs, optimizing your mean time between failure.
Truck & Rail Loading and
Unloading Equipment
We Offer Equipment From Several World Industry Leaders Such As OPW.
Civacon, Midland, LIQUIP and VISI-FLO® Sight Flow Indicators
Transportation
Transportation Components such as those offered by Leading Providers Like OPW Engineered Systems Loading Arm Systems, Swivel Joints, Quick & Dry Connects,MIDLAND Tank Rail Car Products, CIVACON
Chemical & Industrial
Process Products Such As VISI-FLO® Sight Flow Indicators, Loading Arm Systems, API Bottom Loading Couplers
Overfill Grounding Solutions
Rack Monitors, Optic Rack Monitors Plug & Cord Sets, Optic Cane Probes, Scully Replacement Parts.
Storage Tanks and Gauging
We Offer a Wide Range Of Underground and Above Ground Storage Solutions.
ADDITIONAL PRODUCTS & SERVICES
In addition to the products listed above, we distribute dozens of other products for your fuel handling needs. From piping to air systems, we've got you covered.
Service Stations & Truck Stops

Point of Sale Systems

Commercial Fuel Systems

Unattended Fueling Sites

Fiberglass and Steel Underground Tank Systems

Aboveground Tank Systems
Tank & Line Monitoring Systems

Lighting Systems

Bulk Plant Operations

Lubrication Equipment

Material Dispensing Systems

Industrial Air Compressors

Industrial Pumps
Industrial Metering Systems

Industrial Hose and Cable Reels

Filtering Systems

Valves & Fittings

Piston , Rotary and Centrifugal Pumps


Aircraft Fueling Systems

Precision Tank & Line Testing
Hobbs Incorporated - Lets Get Started
We strive to provide the best service in Upper Midwest- Contact Hobbs Incorporated today to get started on your petroleum project.