C-Store / Retail
Convenience store, Convenience shop, or Corner store…
Hobbs Incorporated is here to help service your shop.
convenience store service
Point Of Sale
Your point of sale system is the hub of your operation. An integrated POS system is critical to the efficiency and profitability of your convenience store. Our experienced sales staff can help you determine what features are most important to your business.
UST Fuel Systems
The infrastructure of your piping and tanks can make all the difference. We offer every component of underground storage tank systems. From the tanks themselves to the monitoring systems, our product lines can fulfill your needs.
Dispenser Service
HOBBS Incorporated is proud to be North Dakota's most centralized distributor of Wayne Fueling Systems dispensers and products. Wayne retail fuel dispensers drive customers from the fuel forecourt to the merchandise inside your store.
Lighting
Proper lighting is essential to the success of your business. We have an extensive lighting selection, from the interior of your business to the canopy of your convenience store.
Regulatory Compliance
HOBBS Incorporated can conduct scheduled UST inspections to meet the various regulatory requirements of the ND DEQ or EPA. We can expedite the process by completing the necessary paperwork, forms, testing, and submittals on your behalf if required.
EMV
Equipped to upgrade your current point-of-sale system to be EMV friendly, or install a new system with EMV capabilities. Transactions with EMV provide the safest encrypted purchasing experience possible.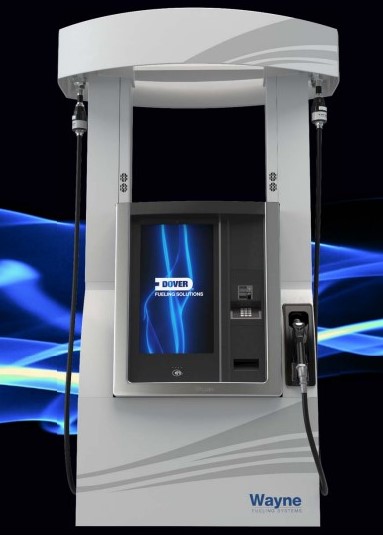 Loyalty Starts At The Pump
Boost sales and profit margins
Digital branding allows retailers to control unique promotions before, during and after fueling. Promote high-margin purchases or loyalty programs to your captive audience.
Double your customizable promotions
Promote relevant products or services based on the time of day and day of the week. Run multiple ads at one time, on one screen, through video and static content.
Enhance customer experience
Effortlessly give customers what they want the most: choices. From traffic and weather updates to volume and screen contrast options. Drive repeat business through engaging interactivity.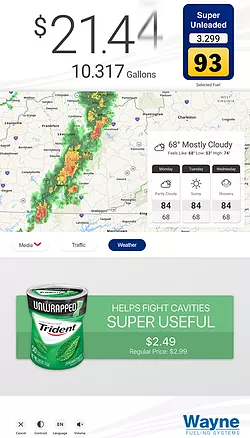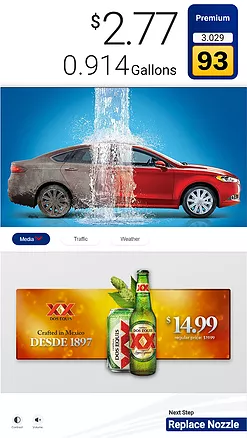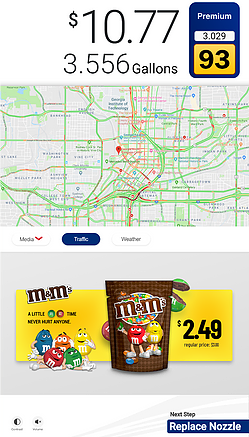 The retailer 

experience
is impressive
The Anthem UX platform will immediately increase curb appeal and set the tone for an enhanced customer experience.
The Anthem UX platform is built to perform in the harshest environments. Toughened glass is four to five times as durable as regular glass.
Future updates and enhancements can be added with a simple remote upgrade. The flexible platform allows for unlimited possibilities.
ADDITIONAL PRODUCTS & SERVICES
In addition to the products listed above, we distribute dozens of other products for your fuel handling needs. From piping to air systems, we've got you covered.
Service Stations & Truck Stops

Point of Sale Systems

Commercial Fuel Systems

Unattended Fueling Sites

Fiberglass and Steel Underground Tank Systems

Aboveground Tank Systems
Tank & Line Monitoring Systems

Lighting Systems

Bulk Plant Operations

Lubrication Equipment

Material Dispensing Systems

Industrial Air Compressors

Industrial Pumps
Industrial Metering Systems

Industrial Hose and Cable Reels

Filtering Systems

Valves & Fittings

Piston , Rotary and Centrifugal Pumps


Aircraft Fueling Systems

Precision Tank & Line Testing
Hobbs Incorporated - Lets Get Started
We strive to provide the best service in Upper Midwest- Contact Hobbs Incorporated today to get started on your petroleum project.