Commercial / Fleet
Does your commercial fleet need service or and upgrade?
Hobbs Incorporated is here to help service your needs.
Commercial / fleet service
PRODUCT SOLUTIONS
HOBBS Incorporated offers over 3,000 individual products and represents more than 200 top suppliers to cover your commercial needs.
FACILITY FUEL OIL SYSTEMS
Facility fuel oil systems are designed to deliver fuel to boilers and diesel driven engine equipment requiring fuel oil. These systems typically consist of tanks, pumps and controls that easily integrate with the other moving pieces of the fueling process.
TANKS UST/AST
Our tanks can be integrated into any size project. We offer different steel or fiberglass tanks that can hold anywhere from a few hundred gallons to 60,000 gallons or more. We offer atmospheric storage tanks and pressure vessels for many applications
Emergency Power
HOBBS Incorporated provides fuel systems that supply reliable fuel sources to emergency power generators throughout the country. Even short interruption of electrical power can disrupt business or even risk the public's safety and well-being.
VEHICLE FUELING
We offer all the components and systems that go into fueling your fleet and maintaining your vehicles. Large-scale operations have many moving parts and require expert knowledge of installation and maintenance to ensure a seamless, trouble-free fueling process.
EV Charging (Coming Soon)
Electrical Services and Alternative Energy Systems for a wide variety of applications.We are looking forward to providing our customers with the same professional knowledge and industry expertise across a wide range of product lines and service offerings..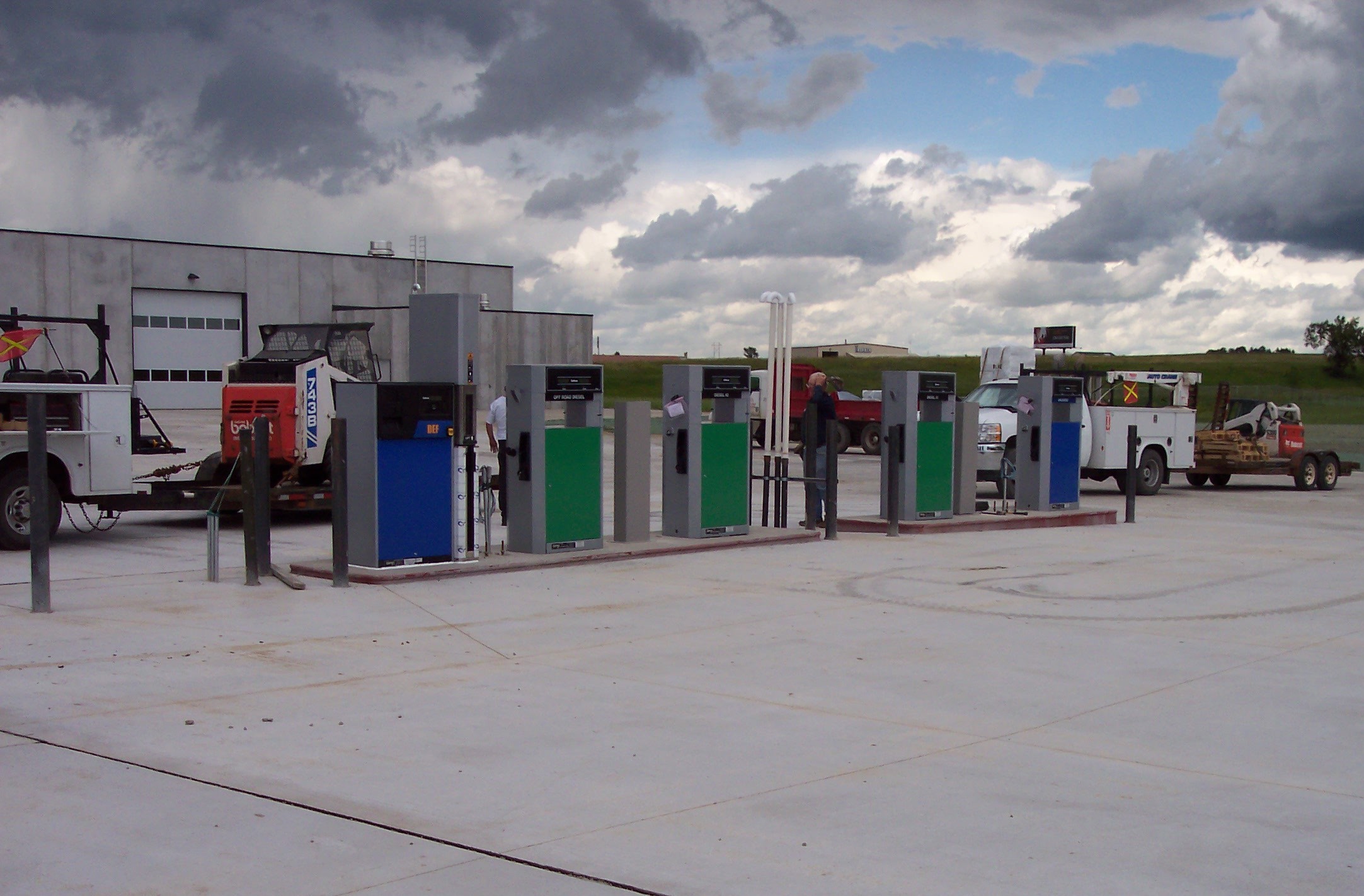 Commercial / Fleet Services
Our Commercial service supports the needs of large-scale operations including facility fuel oil systems, emergency power fuel systems, vehicle fleets and alternative fuels. HOBBS Incorporated offers complete design-build services from preliminary layouts to complete installations that can be used for permitting, construction and regulators with help from our partners. Our partners have a professionally trained, experienced staff ready to assist with all of your fuel and fluid handling needs.
ADDITIONAL PRODUCTS & SERVICES
In addition to the products listed above, we distribute dozens of other products for your fuel handling needs. From piping to air systems, we've got you covered.
Service Stations & Truck Stops

Point of Sale Systems

Commercial Fuel Systems

Unattended Fueling Sites

Fiberglass and Steel Underground Tank Systems

Aboveground Tank Systems
Tank & Line Monitoring Systems

Lighting Systems

Bulk Plant Operations

Lubrication Equipment

Material Dispensing Systems

Industrial Air Compressors

Industrial Pumps
Industrial Metering Systems

Industrial Hose and Cable Reels

Filtering Systems

Valves & Fittings

Piston , Rotary and Centrifugal Pumps


Aircraft Fueling Systems

Precision Tank & Line Testing
Hobbs Incorporated - Lets Get Started
We strive to provide the best service in Upper Midwest- Contact Hobbs Incorporated today to get started on your petroleum project.