Petroleum Services
Bismarck – Mandan and the surrounding areas leader in petroleum products & service
Petroleum Equipment Distributor
We sell & service top brands such as Wayne, VeriFone and more. HOBBS Inc. sells and services customers in the upper midwest.
Authorized Service Provider
HOBBS Inc. is an authorized service provider for the top brands in the industry such as Wayne, Franklin, Xerxes & Morrison Bros.
24 / 7 Onsite Service
We're ready when you need us. We provide 24 hour a day 7 days a week service to our customers. If an emergency happens, we're ready!
Regulatory Compliance Testing & Inspections
Compliance can be difficult. At HOBBS Inc. we can help your business test and inspect your tanks, pumps & more.
Preventative Maintenance Saves Money
Preventing the problems from happening in the first place can save your business high repair costs. We offering preventative maintenace plans.
Friendly Service You Can Trust
HOBBS Inc. has been providing petroleum product services for over 70 years.
ADDITIONAL PRODUCTS & SERVICES
In addition to the products listed above, we distribute dozens of other products for your fuel handling needs. From piping to air systems, we've got you covered.
Service Stations & Truck Stops

Point of Sale Systems

Commercial Fuel Systems

Unattended Fueling Sites

Fiberglass and Steel Underground Tank Systems

Aboveground Tank Systems
Tank & Line Monitoring Systems

Lighting Systems

Bulk Plant Operations

Lubrication Equipment

Material Dispensing Systems

Industrial Air Compressors

Industrial Pumps
Industrial Metering Systems

Industrial Hose and Cable Reels

Filtering Systems

Valves & Fittings

Piston , Rotary and Centrifugal Pumps


Aircraft Fueling Systems

Precision Tank & Line Testing
We are a small family owned Petroleum Construction and Maintenance company providing refined petroleum storage and dispensing equipment. Onsite repair, maintenance and compliance services to our neighbors in North Dakota, South Dakota, and Montana.
Latest Petroleum Industry News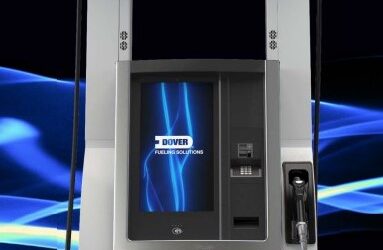 Loyalty Starts At The Pump DFS Anthem UX User Experience Platform Watch now         Refueling Reinvented,Reimagined & Reborn Today's customers expect more. More interactivity, more choices, more fun. Give your customers what they want with the style, power and...
Hobbs Incorporated - Lets Get Started
We strive to provide the best service in Upper Midwest- Contact Hobbs Incorporated today to get started on your petroleum project.